President Donald Trump signed two bipartisan bills into law on Wednesday that would ban so-called gag clauses at the pharmacy counter.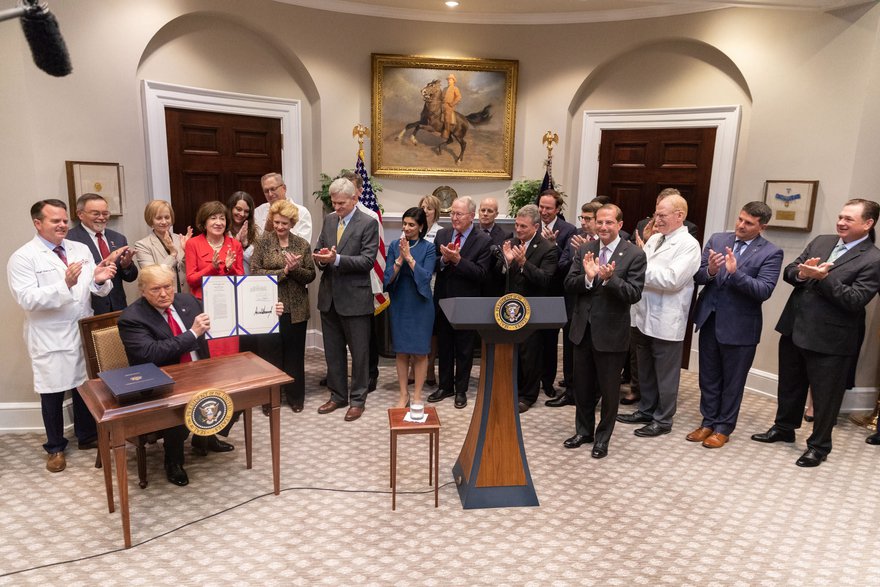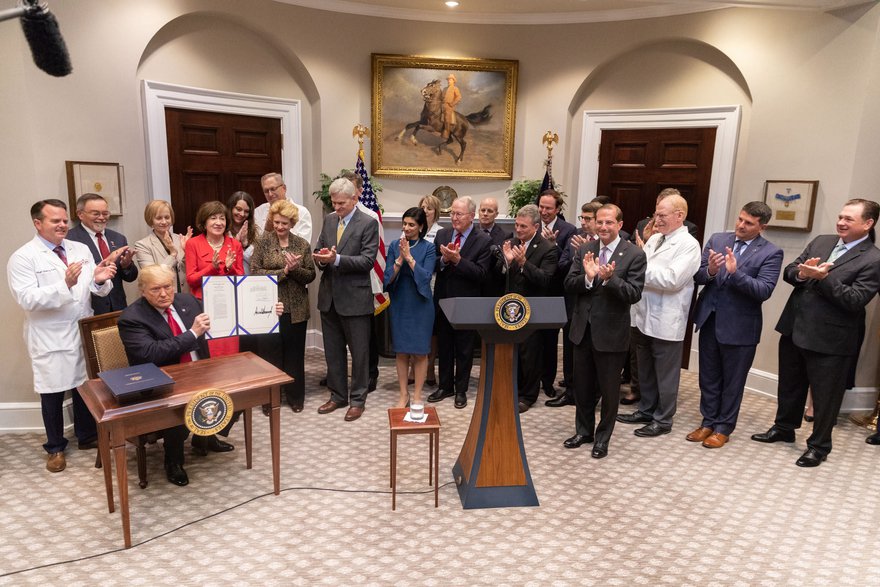 "Our great citizens deserve to know the lowest price available at our pharmacies, and now that is what they'll be getting," Trump said at a signing ceremony.
The administration had previously warned insurers offering Medicare Part D plans that they should end the practice, but banning the gag clauses outright required an act of Congress.
Administration health officials praised the legislation. Centers for Medicare & Medicaid Services Administrator Seema Verma said in a statement that the gag clauses were "completely unacceptable."
"The president's action today … puts an end to gag clauses, so all Americans will know how to get the best deal on prescription drugs and will no longer be left in the dark," Verma said.
Lindsay Bealor Greenleaf, director at ADVI, told FierceHealthcare that, though there is limited data around the gag clauses, the impact could be significant. Recent studies suggest that 23% of commercially insured patients overpay for medications, a significant piece.
As the biggest pharmacy benefit managers (PBMs) hold a major monopoly over the market, it was hard for pharmacies to push back on contractual gag clauses that may hurt patients, Greenleaf said.
"I think that market power piece is notable," Greenleaf said. "Pharmacists can't just cherry-pick the pieces [of contracts] they don't like."
The White House had called for an end to the gag clauses in its "American Patients First" blueprint, released in May. PBMs are one of the administration's main targets in the quest for lower drug prices; Department of Health and Human Services Secretary Alex Azar has also taken aim at them, saying they stand in the way of pharmaceutical companies looking to lower prices.
Greenleaf said ending the gag clauses plays into the conversation around the role PBMs play in rising drug prices. More changes are likely coming down the pike, as HHS considers changes to the antikickback law safe harbors.
"Prohibiting pharmacy gag clauses fits into a theme of taking a closer look at the role played by PBMs and the distortion caused by them in the supply chain," Greenleaf said.